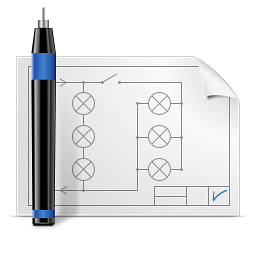 The Django source code behind Python Diary has just reached revision 100 in it's subversion repository! This is a huge milestone for the website's source code, and on this milestone I wish to share with all my loyal readers, the revision log behind each change that has formed Python Diary into what it is today.
As everyone who regularly reads this blog, Python Diary was created from scratch using various Django re-usable apps where it made the most sense. This blog has come a very long way from when it first started at it's very first commit. It began with a converted Wordpress theme which resembled a diary or memoir. Through user feedback, the theme underwent a drastic change to become easier to read and navigate. At first, the blog started with just a blog, tutorials, and bookmark section. Which soon grew to include a section with many packages, hosting providers, and reviews.
I am planning a very special blog post, once I reach my 100th blog post in the coming months. Thank you everyone for helping shape Python Diary into what it has become today and I hope to continue this blog for years to come.

------------------------------------------------------------------------
r100 | kveroneau | 2012-11-30 22:03:18 -0600 (Fri, 30 Nov 2012) | 1 line

Added Kevin Veroneau Consulting advert.
------------------------------------------------------------------------
r99 | kveroneau | 2012-11-30 14:19:20 -0600 (Fri, 30 Nov 2012) | 1 line

Added November to list of Archived months.
------------------------------------------------------------------------
r98 | kveroneau | 2012-11-22 10:16:09 -0600 (Thu, 22 Nov 2012) | 1 line

Corrected bug on What's New page, added new links.
------------------------------------------------------------------------
r97 | kveroneau | 2012-10-31 17:33:06 -0500 (Wed, 31 Oct 2012) | 1 line

Updated archives to include October.
------------------------------------------------------------------------
r96 | kveroneau | 2012-10-29 14:03:25 -0500 (Mon, 29 Oct 2012) | 1 line

Enabled simple welcome message to direct users to account benefits.
------------------------------------------------------------------------
r95 | kveroneau | 2012-10-29 13:02:11 -0500 (Mon, 29 Oct 2012) | 1 line

Enabled OpenID login support and basic profile management.
------------------------------------------------------------------------
r94 | kveroneau | 2012-10-29 10:52:18 -0500 (Mon, 29 Oct 2012) | 1 line

Enabled superuser checking to display analytics and adsense when I'm logged in.
------------------------------------------------------------------------
r93 | kveroneau | 2012-10-29 02:19:35 -0500 (Mon, 29 Oct 2012) | 1 line

Added Dynamic Secure Forms.
------------------------------------------------------------------------
r92 | kveroneau | 2012-10-28 17:02:04 -0500 (Sun, 28 Oct 2012) | 1 line

Added RSS links to each section in whats new.
------------------------------------------------------------------------
r91 | kveroneau | 2012-10-28 16:34:38 -0500 (Sun, 28 Oct 2012) | 1 line

Fixed minor bug in whats_new template.
------------------------------------------------------------------------
r90 | kveroneau | 2012-10-28 16:31:06 -0500 (Sun, 28 Oct 2012) | 1 line

Added the 'Whats new' homepage.
------------------------------------------------------------------------
r89 | kveroneau | 2012-10-28 15:54:46 -0500 (Sun, 28 Oct 2012) | 1 line

Removed AJAX comments and put comments back to how it was.
------------------------------------------------------------------------
r85 | kveroneau | 2012-10-28 15:26:26 -0500 (Sun, 28 Oct 2012) | 1 line

Various updates for node1.
------------------------------------------------------------------------
r84 | kveroneau | 2012-10-13 14:03:20 -0500 (Sat, 13 Oct 2012) | 1 line

Enabling Google Analytics.
------------------------------------------------------------------------
r83 | kveroneau | 2012-10-13 13:50:29 -0500 (Sat, 13 Oct 2012) | 1 line

Enabling Google AdSense.
------------------------------------------------------------------------
r82 | kveroneau | 2012-10-13 01:39:59 -0500 (Sat, 13 Oct 2012) | 1 line

Added Bookmark popularity contest.  Added Reviews RSS feed.
------------------------------------------------------------------------
r81 | kveroneau | 2012-10-08 23:30:32 -0500 (Mon, 08 Oct 2012) | 1 line

Review details now shows correct publish date.  Only published tutorials and reviews will list on packages.
------------------------------------------------------------------------
r80 | kveroneau | 2012-10-08 21:25:27 -0500 (Mon, 08 Oct 2012) | 1 line

Updated image tag to support sizes.
------------------------------------------------------------------------
r79 | kveroneau | 2012-10-08 14:35:56 -0500 (Mon, 08 Oct 2012) | 1 line

Improved overall look and feel of the review page.
------------------------------------------------------------------------
r78 | kveroneau | 2012-10-08 14:09:26 -0500 (Mon, 08 Oct 2012) | 1 line

Completed reviews app for PythonDiary.
------------------------------------------------------------------------
r77 | kveroneau | 2012-10-08 13:09:10 -0500 (Mon, 08 Oct 2012) | 1 line

Added September to Archive dropdown.
------------------------------------------------------------------------
r76 | kveroneau | 2012-09-02 22:43:46 -0500 (Sun, 02 Sep 2012) | 1 line

Added August to site archive nav.
------------------------------------------------------------------------
r75 | kveroneau | 2012-08-30 14:38:24 -0500 (Thu, 30 Aug 2012) | 1 line

Added PlusOne follow badge for Python Diary and Twitter link.
------------------------------------------------------------------------
r74 | kveroneau | 2012-08-25 00:14:24 -0500 (Sat, 25 Aug 2012) | 1 line

Adding hosting_providers template tags.
------------------------------------------------------------------------
r73 | kveroneau | 2012-08-23 19:09:01 -0500 (Thu, 23 Aug 2012) | 1 line

Updated about me to include portfolio link.
------------------------------------------------------------------------
r72 | kveroneau | 2012-08-23 14:55:48 -0500 (Thu, 23 Aug 2012) | 1 line

Bug in urls.py caused 500 and 404 to break. Bug #11013
------------------------------------------------------------------------
r71 | kveroneau | 2012-08-23 05:27:41 -0500 (Thu, 23 Aug 2012) | 1 line

Added Hosting Providers to Python Diary.
------------------------------------------------------------------------
r70 | kveroneau | 2012-07-31 19:36:47 -0500 (Tue, 31 Jul 2012) | 1 line

Updated site_nav to include July in the archive months.
------------------------------------------------------------------------
r69 | kveroneau | 2012-07-29 13:25:52 -0500 (Sun, 29 Jul 2012) | 1 line

Enabled Gravatar support for comments.
------------------------------------------------------------------------
r68 | kveroneau | 2012-07-26 16:06:07 -0500 (Thu, 26 Jul 2012) | 1 line

Added AJAX comments framework.
------------------------------------------------------------------------
r67 | kveroneau | 2012-07-10 17:10:20 -0500 (Tue, 10 Jul 2012) | 1 line

Added June to the Archive drop-down menu.
------------------------------------------------------------------------
r66 | kveroneau | 2012-06-20 13:06:40 -0500 (Wed, 20 Jun 2012) | 1 line

Bugfix in new caching update
------------------------------------------------------------------------
r65 | kveroneau | 2012-06-20 12:20:31 -0500 (Wed, 20 Jun 2012) | 2 lines

Updated how the project caches data.
Should fix the problem when previewing entries.
------------------------------------------------------------------------
r64 | kveroneau | 2012-06-20 10:06:43 -0500 (Wed, 20 Jun 2012) | 1 line

Added PayPal donation link.
------------------------------------------------------------------------
r63 | kveroneau | 2012-05-26 12:16:17 -0500 (Sat, 26 May 2012) | 2 lines

Added "May" into Archives.
Added Twitter sharing to blogs.
------------------------------------------------------------------------
r62 | kveroneau | 2012-04-12 06:04:05 -0500 (Thu, 12 Apr 2012) | 1 line

Fixed the published date to proper ISO format for each post.
------------------------------------------------------------------------
r61 | kveroneau | 2012-04-12 06:01:27 -0500 (Thu, 12 Apr 2012) | 1 line

Corrected the submit date rendering in the comments.
------------------------------------------------------------------------
r60 | kveroneau | 2012-04-12 05:48:59 -0500 (Thu, 12 Apr 2012) | 1 line

Ordering on "This month" changed to descending.
------------------------------------------------------------------------
r59 | kveroneau | 2012-04-12 05:45:47 -0500 (Thu, 12 Apr 2012) | 1 line

Increased the size of the comment form.
------------------------------------------------------------------------
r58 | kveroneau | 2012-04-12 05:42:42 -0500 (Thu, 12 Apr 2012) | 1 line

Fixed Google +1 Javascript.
------------------------------------------------------------------------
r57 | kveroneau | 2012-04-12 05:36:28 -0500 (Thu, 12 Apr 2012) | 1 line

Added Google+ support, new nav-links, and better comment support.
------------------------------------------------------------------------
r56 | kveroneau | 2012-04-12 05:16:43 -0500 (Thu, 12 Apr 2012) | 1 line

Adding Eclipse settings and project information.
------------------------------------------------------------------------
r55 | kveroneau | 2012-02-19 06:34:58 -0600 (Sun, 19 Feb 2012) | 1 line

Added privacy policy link in About menu.
------------------------------------------------------------------------
r54 | kveroneau | 2012-02-19 06:17:27 -0600 (Sun, 19 Feb 2012) | 1 line

Added direct link for package links.
------------------------------------------------------------------------
r53 | kveroneau | 2012-02-19 05:59:57 -0600 (Sun, 19 Feb 2012) | 1 line

Reverted to previous revision, new package link system failed.
------------------------------------------------------------------------
r52 | kveroneau | 2012-02-19 05:48:53 -0600 (Sun, 19 Feb 2012) | 1 line

Enhanced the package links.
------------------------------------------------------------------------
r51 | kveroneau | 2012-02-18 13:31:20 -0600 (Sat, 18 Feb 2012) | 1 line

Completed search.html template with click-able results.
------------------------------------------------------------------------
r50 | kveroneau | 2012-02-18 13:28:57 -0600 (Sat, 18 Feb 2012) | 1 line

Added Firefox openSearch.
------------------------------------------------------------------------
r49 | kveroneau | 2012-02-18 12:31:09 -0600 (Sat, 18 Feb 2012) | 1 line

Tidied up navbar.
------------------------------------------------------------------------
r48 | kveroneau | 2012-02-18 10:29:54 -0600 (Sat, 18 Feb 2012) | 1 line

Added django-selectable support for blog searching.
------------------------------------------------------------------------
r47 | kveroneau | 2012-02-18 09:43:45 -0600 (Sat, 18 Feb 2012) | 1 line

Added copyright on bottom of site.
------------------------------------------------------------------------
r46 | kveroneau | 2012-02-18 09:27:50 -0600 (Sat, 18 Feb 2012) | 1 line

Fixed comments form bug.
------------------------------------------------------------------------
r45 | kveroneau | 2012-02-18 09:25:31 -0600 (Sat, 18 Feb 2012) | 1 line

Added Pygments CSS.
------------------------------------------------------------------------
r44 | kveroneau | 2012-02-18 09:24:25 -0600 (Sat, 18 Feb 2012) | 1 line

Completed navbar.
------------------------------------------------------------------------
r43 | kveroneau | 2012-02-18 09:18:34 -0600 (Sat, 18 Feb 2012) | 1 line

Changed theme to Twitter bootstrap.
------------------------------------------------------------------------
r42 | kveroneau | 2012-02-18 08:24:19 -0600 (Sat, 18 Feb 2012) | 1 line

Added custom caching to avoid issue with posting comments.
------------------------------------------------------------------------
r41 | kveroneau | 2012-02-16 15:59:24 -0600 (Thu, 16 Feb 2012) | 1 line

Finished basis of review system.
------------------------------------------------------------------------
r40 | kveroneau | 2012-02-16 15:30:27 -0600 (Thu, 16 Feb 2012) | 1 line

Initial development of Reviews section.
------------------------------------------------------------------------
r39 | kveroneau | 2012-02-14 13:37:00 -0600 (Tue, 14 Feb 2012) | 1 line

Made the tutorials list sort correctly.
------------------------------------------------------------------------
r38 | kveroneau | 2012-02-14 13:33:57 -0600 (Tue, 14 Feb 2012) | 1 line

Hopefully fixed the tutorials section.
------------------------------------------------------------------------
r37 | kveroneau | 2012-01-29 13:41:52 -0600 (Sun, 29 Jan 2012) | 1 line

Prettied up the entry_archive template.
------------------------------------------------------------------------
r36 | kveroneau | 2012-01-29 13:27:41 -0600 (Sun, 29 Jan 2012) | 1 line

Added feeds for tutorials and added meta tags for Feeds.
------------------------------------------------------------------------
r35 | kveroneau | 2012-01-29 12:55:23 -0600 (Sun, 29 Jan 2012) | 1 line

Added 'youtube' template tag for embedding youtube videos.
------------------------------------------------------------------------
r34 | kveroneau | 2012-01-29 11:35:07 -0600 (Sun, 29 Jan 2012) | 1 line

Fixed the ordering of packages to show newest first.
------------------------------------------------------------------------
r33 | kveroneau | 2012-01-29 11:32:51 -0600 (Sun, 29 Jan 2012) | 1 line

Fixed tutorial_tag_list display for it does not show unpublished tutorials.
------------------------------------------------------------------------
r32 | kveroneau | 2012-01-29 11:31:11 -0600 (Sun, 29 Jan 2012) | 1 line

Fixed tag_list display for it does not show unpublished posts.
------------------------------------------------------------------------
r31 | kveroneau | 2012-01-29 11:28:04 -0600 (Sun, 29 Jan 2012) | 1 line

Changed cloud steps to 9, set min_count to 2.
------------------------------------------------------------------------
r30 | kveroneau | 2012-01-29 11:26:08 -0600 (Sun, 29 Jan 2012) | 1 line

Changed cloud steps to 9, removed min_count.
------------------------------------------------------------------------
r29 | kveroneau | 2012-01-29 11:25:08 -0600 (Sun, 29 Jan 2012) | 1 line

Changed cloud steps to 18.
------------------------------------------------------------------------
r28 | kveroneau | 2012-01-29 11:24:09 -0600 (Sun, 29 Jan 2012) | 1 line

Changed cloud, removed distribute.
------------------------------------------------------------------------
r27 | kveroneau | 2012-01-29 11:23:13 -0600 (Sun, 29 Jan 2012) | 1 line

Changed cloud min_count to 2.
------------------------------------------------------------------------
r26 | kveroneau | 2012-01-29 11:22:23 -0600 (Sun, 29 Jan 2012) | 1 line

Changed cloud steps to 3.
------------------------------------------------------------------------
r25 | kveroneau | 2012-01-29 11:21:23 -0600 (Sun, 29 Jan 2012) | 1 line

Fixed tag cloud generation.
------------------------------------------------------------------------
r24 | kveroneau | 2012-01-29 10:10:14 -0600 (Sun, 29 Jan 2012) | 1 line

Fixed bug where feeds showed non-published posts.
------------------------------------------------------------------------
r23 | kveroneau | 2012-01-29 09:01:31 -0600 (Sun, 29 Jan 2012) | 1 line

Added Pygments support.
------------------------------------------------------------------------
r22 | kveroneau | 2012-01-29 07:52:33 -0600 (Sun, 29 Jan 2012) | 1 line

Deploying pkglist and tutorials apps.
------------------------------------------------------------------------
r21 | kveroneau | 2012-01-29 06:33:25 -0600 (Sun, 29 Jan 2012) | 1 line

Added apps pkglist and tutorials, and modeled data.
------------------------------------------------------------------------
r20 | kveroneau | 2012-01-29 06:15:04 -0600 (Sun, 29 Jan 2012) | 1 line

Added preview-mode for non-published blog entries.
------------------------------------------------------------------------
r19 | kveroneau | 2012-01-28 14:12:41 -0600 (Sat, 28 Jan 2012) | 1 line

Small bug with last update, wasn't checking superuser correctly.
------------------------------------------------------------------------
r18 | kveroneau | 2012-01-28 13:50:11 -0600 (Sat, 28 Jan 2012) | 1 line

Small bug with last update, wasn't checking superuser correctly.
------------------------------------------------------------------------
r17 | kveroneau | 2012-01-28 13:47:38 -0600 (Sat, 28 Jan 2012) | 1 line

Superusers no longer increment visits on bookmarks.
------------------------------------------------------------------------
r16 | kveroneau | 2012-01-28 13:44:09 -0600 (Sat, 28 Jan 2012) | 1 line

Polished bookmark_list template, and created bookmark template tags.
------------------------------------------------------------------------
r15 | kveroneau | 2012-01-28 12:13:38 -0600 (Sat, 28 Jan 2012) | 1 line

list_bookmarks needs a RequestContext.
------------------------------------------------------------------------
r14 | kveroneau | 2012-01-28 12:08:27 -0600 (Sat, 28 Jan 2012) | 1 line

Added migrations for bookmarks.
------------------------------------------------------------------------
r13 | kveroneau | 2012-01-28 12:04:57 -0600 (Sat, 28 Jan 2012) | 1 line

Added myBookmarks to site.
------------------------------------------------------------------------
r12 | kveroneau | 2012-01-28 11:19:40 -0600 (Sat, 28 Jan 2012) | 1 line

Added comment moderation and fixed various bugs.
------------------------------------------------------------------------
r11 | kveroneau | 2012-01-28 10:14:10 -0600 (Sat, 28 Jan 2012) | 1 line

Added flatpages template.
------------------------------------------------------------------------
r10 | kveroneau | 2012-01-28 10:04:21 -0600 (Sat, 28 Jan 2012) | 1 line

Fixed Feeds from displaying template source.
------------------------------------------------------------------------
r9 | kveroneau | 2012-01-28 09:40:39 -0600 (Sat, 28 Jan 2012) | 1 line

Added 404 template.
------------------------------------------------------------------------
r8 | kveroneau | 2012-01-28 09:33:45 -0600 (Sat, 28 Jan 2012) | 1 line

Configured admin url.
------------------------------------------------------------------------
r7 | kveroneau | 2012-01-28 09:21:17 -0600 (Sat, 28 Jan 2012) | 1 line

Completed templates, tags, filters, urls, views, add Image model.
------------------------------------------------------------------------
r6 | kveroneau | 2012-01-28 06:20:40 -0600 (Sat, 28 Jan 2012) | 1 line

Moved templates for blogs into app folder.
------------------------------------------------------------------------
r5 | kveroneau | 2012-01-26 15:11:28 -0600 (Thu, 26 Jan 2012) | 1 line

Completed temp feeds.
------------------------------------------------------------------------
r4 | kveroneau | 2012-01-26 14:54:02 -0600 (Thu, 26 Jan 2012) | 1 line

Models integrated into base templates.
------------------------------------------------------------------------
r3 | kveroneau | 2012-01-26 14:00:25 -0600 (Thu, 26 Jan 2012) | 1 line

Finished basic modeling of blog.
------------------------------------------------------------------------
r2 | kveroneau | 2012-01-26 13:10:48 -0600 (Thu, 26 Jan 2012) | 1 line

Template integration process complete.
------------------------------------------------------------------------
r1 | kveroneau | 2012-01-26 12:33:23 -0600 (Thu, 26 Jan 2012) | 1 line

Initial import.
------------------------------------------------------------------------