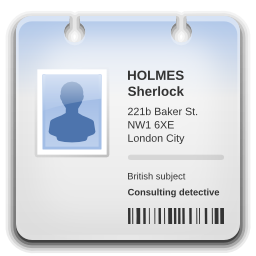 You can now create an account on Python Diary using the sign-in link on the top right hand corner. Despite it saying "Sign in", it also allows for the creation of an account as well. The account process uses OpenID to create your account or sign into one you already created. This does mean, if you possess more than one OpenID-enabled account, you can create multiple accounts on this website, but why?
Benefits of having an account
Now you may be asking yourself, why would I even want to have an account here? Simple! If you have an account, you can easily opt'd out or opt'd in to various services. Currently this is limited to Google Analytics Tracking, and Adsense. Because I respect privacy, I understand that some users may not wish to be tracked by Google Analytics or have ads served to them. Other reasons besides privacy, might be bandwidth reasons. For this, I provide a really easy way to disable either on the website.
Very soon, subscriptions will also be enabled, and you can also opt'd in to this as well. When a new post is added to the website, you will immediately receive an Email alert about the post and when it is scheduled to be published. These alerts usually provide a few days in advance for new article publications, giving you a heads up on what to expect in the coming days.
Other features being considered are the ability to bookmark articles on the website for future reading, and the addition of a forum.
Of course, soon the comments forms will be redone as well... So when you are signed in, you will only need to enter in your comment. The other fields will be auto-populated server-side from your account information. This will streamline the comments system and hopefully allow more users to add their input. Furthermore, if you are signed in, and have had an account for at least 7 days, your comments will auto appear with no delay.
Hopefully these new upcoming features will entice people to sign-up and create an account.